Click Invoices from the sidebar to open the Invoices page.
Each merchant receives invoices for payment processing. This page provides an overview of all invoices linked to the merchant account based on the agreement with the merchant.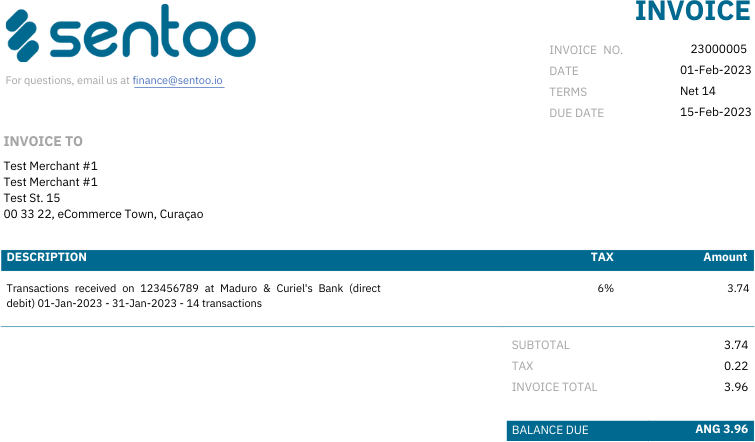 Use the filter to search your invoices list.
Click the plus icon to access advanced filtering options.

Filter your invoices by Merchant, Amount, Description, Status, and select a date range.

Once the filter is selected or entered, click Filter to update the displayed data list.
To remove the filter, click Reset.